If your business is to grow, take care of your people
Passionate about people, I provide HR services to SMEs.  I believe that building strong and engaged teams is the key to a business' success.
Choosing prevention over cure; I work with business leaders to ensure you have the company culture, people management processes and policies in place before something goes wrong.  This limits the amount of time and energy spent putting things right and allows us to focus on developing great teams of great people who will help drive your business.  HR shouldn't be about policing policies and ticking boxes, but growing great teams.  If you value your people, they will value your business as much as you do.
You have an accountant to look after your money; having HR support to look after your biggest asset, investment and risk is just good business.
Solving common issues and challenges
You're not alone, most small businesses suffer the same challenges.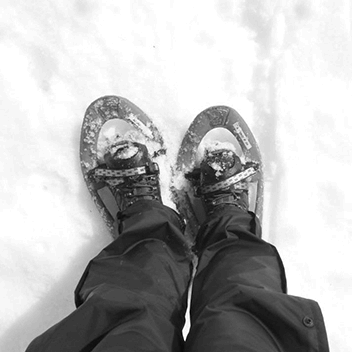 Hi, I'm Maria.
I have 15+ years' experience working in people and operations management in the corporate world across several industries.  Tired of helping big business, I now use my knowledge and experience by helping start-ups and SMEs (small and medium-sized enterprises) on a flexible basis to make a difference to real lives by:
working with business leaders to improve the way they manage their people – saving time and money
creating strong teams which are dedicated and focused – because they want to be there
putting the right structure in place – enabling businesses to develop and grow
limiting problems from arising  – prevention is always better than cure
On a personal note, I'm a travel and adventure addict.  I love nature and wildlife, getting away from cities and into the wild are what keep me sane.
I'd love to help you improve work/life balance, your business flourish and keep your people happy.
Testimonials
"Maria is a great person to have if you "need sorting out". She has the ability to rapidly identify and implement effective solutions, bring value and enable an organisation to grow. She communicates well, wanting to make sure not only her personal interactions are good, but also supports and advises senior managers on effective communications with the organisation."
"We were particularly busy earlier in the year and needed to add resource to our team, most critically we needed someone we could trust to work remotely. Maria stepped in seamlessly; working with us three days a week, she quickly understood our business and was deliver operational improvements which enables our business to run more effectively, saving us time and money, as well as improving stress levels into the bargain. I'd definitely call on her services again."
"I had an HR issue that I had never had to deal with before and, although ignorant of the procedures, I was aware that the consequences of getting it wrong could be very serious. I therefore asked Maria for help, and her knowledge and advice were invaluable. She understood my concerns and, as well as setting out the legal requirements in detail, she offered practical solutions that meant the issue was dealt with before it became a major problem. I will definitely be turning to Maria for assistance in the future, she offers great support in a number of areas that most small business owners do not deal with on a regular basis – an extremely useful and financially effective service."
"Acorns & Oaks were referred to me when I needed help with a staff disciplinary matter. Maria was quickly able to understand the situation, provide appropriate outcomes and paperwork, as well as attending an onsite meeting at short notice. Having Maria there to advise and mediate on a difficult situation was a huge help. She is professional, yet personable and I'd happily recommend her to others."
Latest Blog Posts
Maria Riley
Let's face it, people are wonderfully different; this means that people management isn't easy – we're complex and have a variety of needs.  When I've managed large teams, I always said that it's the hardest, [...]
Maria Riley
We all know that your employees are your business' biggest asset and highest cost, that also makes them your largest investment.  As you grow it becomes harder to keep on top of nurturing and managing [...]
Maria Riley
About a year ago, after debating self-employment for some time, my job was made redundant and I decided that now was the time to stop using my knowledge and experience to help corporate businesses get [...]
Request a 
Call Back
Let us know if you would like us to contact you.